Entry & Access Control Systems
A modern access control system allows you to control both who can enter the premises as a whole, as well as any individual rooms inside. These systems are indispensable both to public premises like schools, shops and hospitals, or anywhere that members of the public must access, but where certain areas or systems must be kept off-limits. Burnley Alarms engineers have many years of experience fitting and servicing these systems, and can help you find exactly the equipment you need.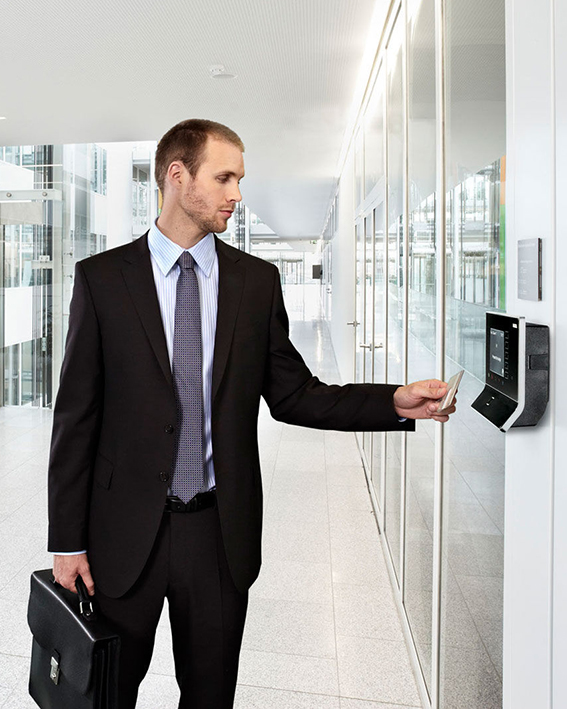 Old fashioned lock and key security are vulnerable to thieves and other intruders, and nowhere near as flexible as modern access control equipment. For example, lost, stolen or misused cards can be barred quickly, and compromised codes can be changed in minutes without calling out a locksmith. Burnley Alarms provides a full range of access control equipment, suited to indoor or exterior use and for commercial and residential properties of all sizes. All of our equipment is certified and our engineers are fully qualified, assuring you the best quality security system at the lowest possible price.
Our security engineers are available to do a free, no obligation survey of your premises to determine and discuss your security and access control needs, so call us today our office based in the North West. For added security, consider integrating your access control system with an intrusion detection system or burglar alarm, or a CCTV system suitable to any home or business.
Door Entry Systems
Burnley Alarm Systems Ltd door entry systems give you total control over who can enter your property.
Door entry systems add a superior level of security, denying site access to unauthorised individuals and allowing fast, inexpensive access and permission changes.
We offer a full range of swipe card and keypad entry systems, and our expert security engineers install and maintain every system we sell. Call Burnley Alarms today to discuss your security needs and get a free security survey of your home or business to see where you could use some extra protection at a price you can easily afford.